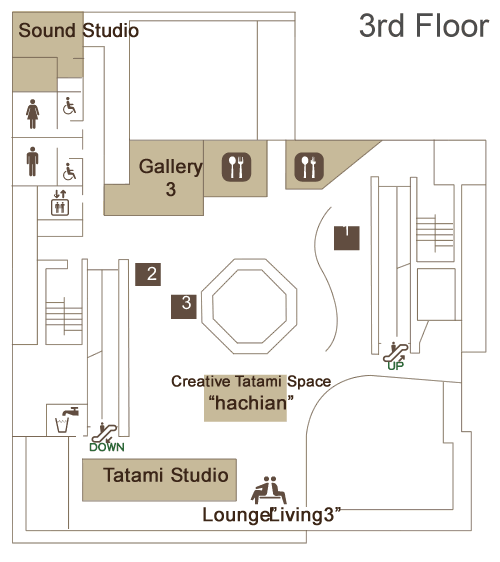 1. Hachinohe Industries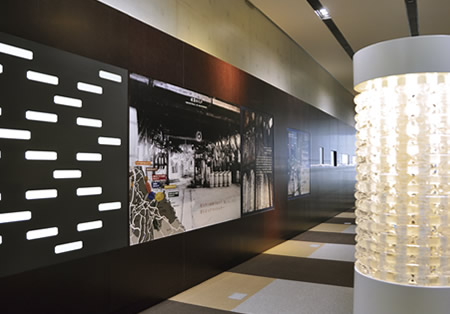 Hachinohe is an industrial city that prides itself on having top production values in Northern Tohoku area. This exhibit showcases this industrial side of Hachinohe through made in Hachinohe products that are well known to local people.
Are the artificial crystals power stones? If you place your hands on them, you may receive some mystical energy.
2. Unforgettable People: Ancestors with Connections to Hachinohe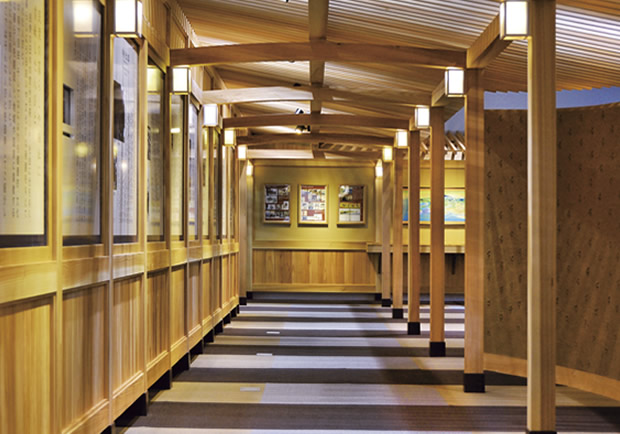 An exhibit about the people who built the foundations of what is now Hachinohe City, as well as famous people who have a strong connection to Hachinohe. One of these people is Yoshida Hatsusaburo, an author whose work created the modern Japanese image of Mt. Fuji, "sakura" and "geisha." Hatsusaburo traveled extensively within Japan as well as overseas. Yet he remained deeply fond of the Tanesashi Coastline, and is quoted as saying that among all the sights he had seen during his various travels, the Tanesashi Coast was the most beautiful.
3.Jomon Hachinohe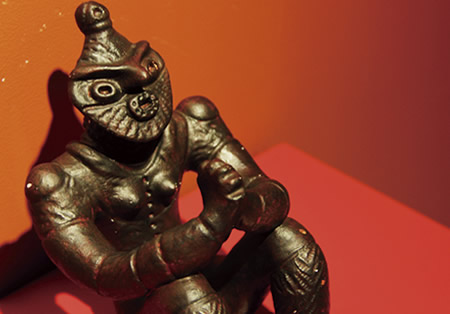 Excellent remains of Jomon culture can be found in Hachinohe. You can see a replica of the National Treasure "Clay Figurine with Clasping Hands." (We also recommend seeing the real thing at the Korekawa Jomon Archeological Museum which opened in 2012.)
Lounge Space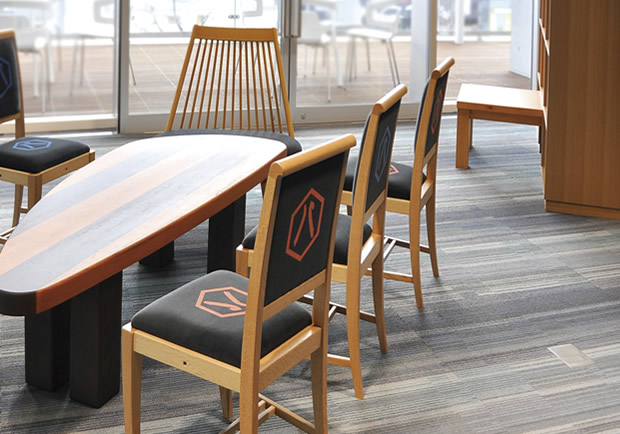 On each floor there are lounge areas that you can use freely to relax or to consume the edibles that you have bought within hacchi.
Gallery Space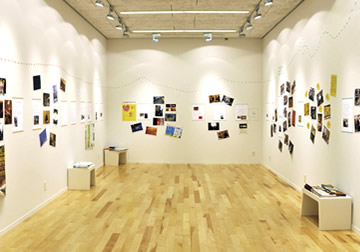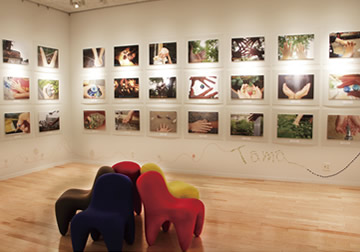 On the 1st-3rd floors there are gallery spaces which are used during exhibitions to exhibit paintings, photographs, etc.