Summary of Hachinohe City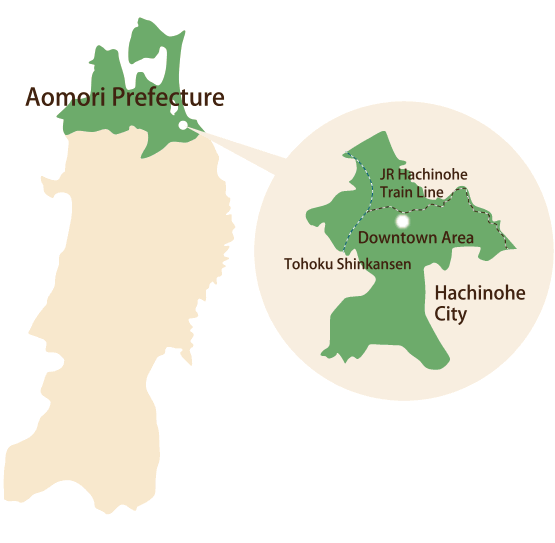 Hachinohe City, with a population of about 237,000 people, faces the Pacific Ocean and is the second largest city in Aomori prefecture. As a fishing city it prides itself on having some of the highest catch volumes in Japan. Hachinohe is also one of the strongest industrial cities in Northern Tohoku. In addition, Hachinohe has developed into an international freight distribution center that represents Northern Japan through fixed international trade container routes with North America, China, Korea and Southeast Asia.
Hachinohe is also blessed with beautiful nature, such as the black tern gull hatching grounds at Kabushima or the natural grass lawns at Tanesashi Coast. With the summer festival "Sansha Taisai" and the winter festival "Enburi," which are designated as national significant intangible folk cultural assets, and the Historical Korekawa Archaeological Site that continues to inform us the beauty of "Jomon Culture," Hachinohe is a city teeming with history, tradition and culture.
Here at the Hachinohe Portal Museum "hacchi," we showcase the appeal of these numerous local Hachinohe resources through permanent tourism exhibits. The entrance to hacchi acts as a portal that connects us with the various attractions Hachinohe has to offer.
Summary of Hachinohe Portal Museum "hacchi"
The Hachinohe Portal Museum "hacchi" opened in 2011 as the focal point for new exchange and creation. Through the creation of lively energy and the promotion of tourism and culture, we aim to invigorate the downtown area and all the incorporated areas of Hachinohe City as well.
"Creating new city attractions while treasuring local resources." With this concept, we will use the promotion of urban development, cultural art, tourism, craftsmanship and child-rearing support as a base to awaken new activities and interest in our city. We are involved in many projects that encourage social exchange between people. Revive the city! Inspire the people! That is our mission.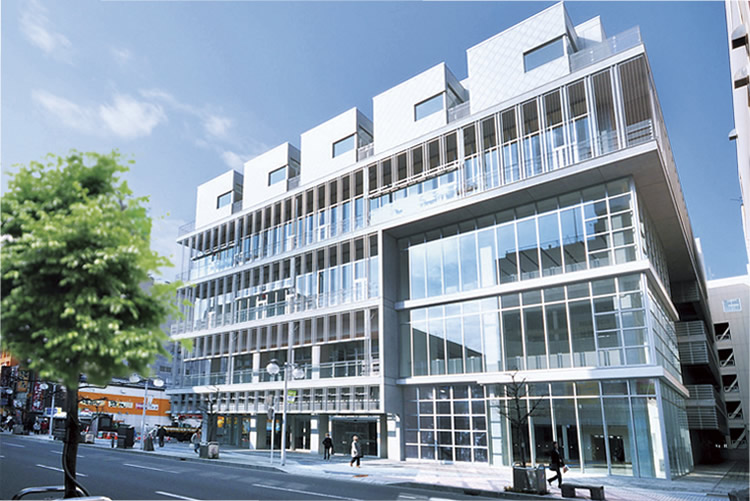 Special Characteristics of the Building
"hacchi" is located in the downtown area where old side alleys "yokocho" and small lanes still remain standing. We incorporated these characteristics of the downtown area into the interior design of hacchi. With walkways that remind you of side alleys and small lanes, and wide open spaces resembling large city squares, the inside of hacchi was built to resemble a small city.
Artists of Hachinohe
Many of the permanent tourism exhibits concerning the attractions of Hachinohe were made by artists that live in Hachinohe. The skills of the master artists shown in the art compositions on display are another irreplaceable resource of Hachinohe.